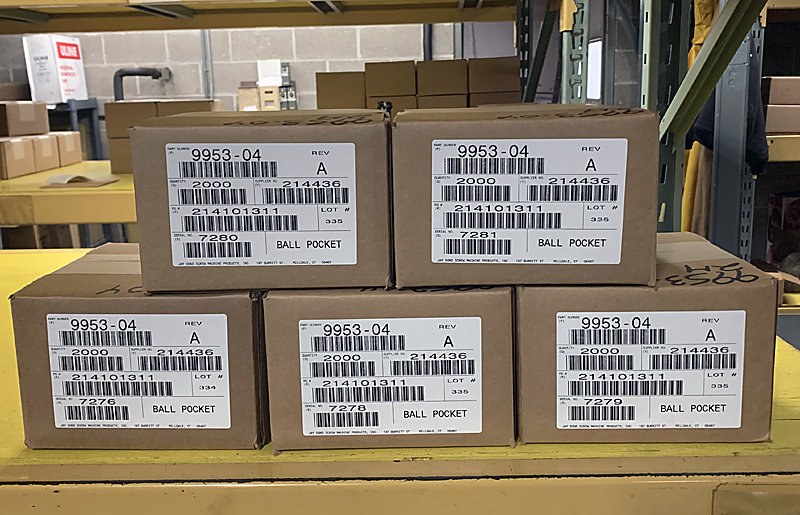 Davenport

 Multiple Spindle Screw Machining
Machine Capacity:   Diameter: 1/8"   to   7/8" Round —  Length: 1/32"   to   4".
Complete
 

Toolroom
Precision Tool Grinder for sharpening drills, taps, and reamers
Surface Grinders with form tool fixtures, Lathes, Drill Presses, Index Fixtures, Cut-Off Machine
Comparator, Miscellaneous Pedestal Grinders, Hand Grinders
Quality
 

Assurance

 

Department
Temperature Controlled Room separated from the production area
Documented Inspection Records maintained for all jobs
Optical Comparator with electronic digital readout
Computer with SPC software, Gage Calibration, and Gage R & R
Direct gage input using digital micrometers for SPC
Certified gage blocks traceable to NIST
Dial comparators to .0001, thread comparator, snap gages, Micrometers:

 

0

 

–

 

6", Depth, Blade, Disc, Point, Thread Pitch Verniers, Dialsinks/Chamfer Check, Federal Surface Analyzer
Set of Unified National Coarse and Fine Thread Plugs and Rings
Set of Precision Plug gages

 

.011

 

–

 

.750" in .001" increments
Special Screw Machine Attachments
Tapping Cut-off

Deburring

Roll Threading

Knurling

Countersinking

Cross Drilling

Milling

Recessing

Cross Tapping

Slotting

Trepanning

High Speed Drilling
Contact Us Today About Your Next Project!
See Our latest projects, equipment, and all that is happening at Jay Sons, Inc.
Jay Sons Screw Machine Products, Inc.
197 Burritt Street
Milldale, CT 06467
860-621-0141